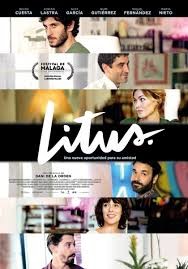 XXVII Film Season will close with the CCL Litus, Last Tape Dani Order. We therefore hope Monday 10 in February 19.15 al cinema Utopia.
Based on the highly successful theatrical Marta Buchaca, screenwriter of the film, Litus shows a gathering of friends. In fact, are to read the letters written before he died he left his friend Litus.
Dani de la Orden says that this film reflects the little emotional dexterity of the components of his generation… represented here by actors Belén Cuesta, Adrian Lastra, Álex García Gutiérrez i Quim.