Wednesday 11 in September we invite you to celebrate the National Day of Catalonia in the best way: with sardanas and paella. If you don't know how to dance sardanas, do not suffer: before the dance, an expert will teach a course that will allow you to do and undo as if you were experts in this dance. We have no doubt that you know how to eat paella.
The schedules will be as follows:
Of the 10 at 11: sardana course for children
Of the 11 at 12: sardana course for adults
Of the 12 at 13: sardana dance
From the 14: tasting of the wonderful paella that chef Ramiro and his assistants will prepare for us.
The full menu includes paella and dessert, all accompanied by wine and cava.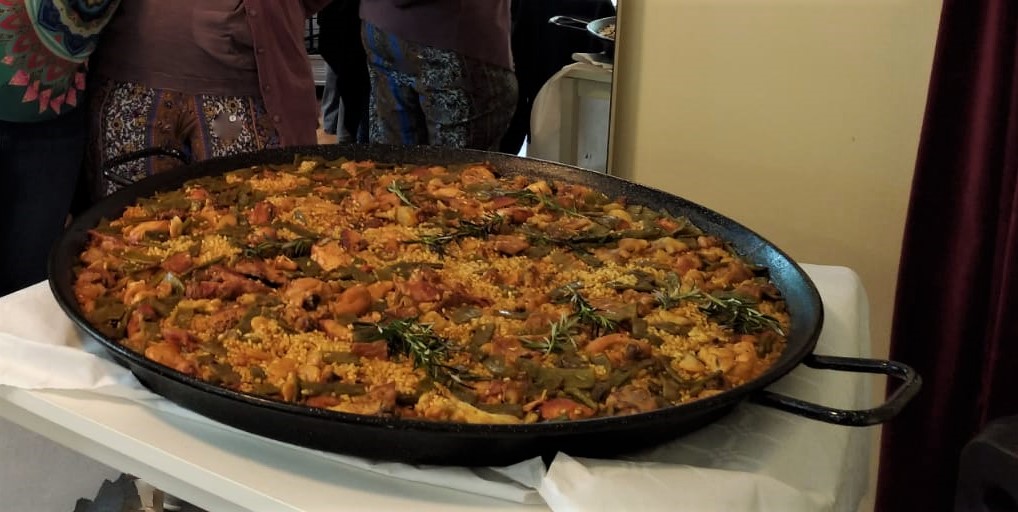 Prices are 22 euros (non-members), 20 euros (partners), 10 euros (children from 4 years). Book, please, to our contact address.
Unlike from last year, the celebration will be in person and in our premises (88, Rue de la Semois; Luxembourg ville). Per tant, in order to ensure the safety of everyone, we will apply the regime CovidCheck: capacity will be limited to 40 people, distributed in 4 tables of 10. Besides, only vaccinated people will be able to access the premises, have passed the disease or present a negative result in a test.
The Day will be, in addition, the first day you can see the exhibition dedicated to Girona, which we are just completing.