A darrera hora hem tingut la sort que un dels grans xefs catalans hagi acceptat la nostra invitació a una xerrada virtual. Per tant, Saturday 25 at 19 hours (després de l'activities for children) podrem parlar via zoom amb
Nandu Jubany
Jubany (Monistrol de Calders, 1971) és un dels xefs més coneguts i reconeguts de Catalunya. Als 18 anys es va iniciar com a cap de cuina a l'Urbisol, el restaurant familiar, i després treballaria en altres establiments de prestigi. En la seva formació tindran molt de pes Juan Mari Arzak, Martín Berasategui, Carles Gaig i Faust Terra (Marcel), que li va donar la confiança necessària per començar la carrera de cuiner de restaurant gastronòmic.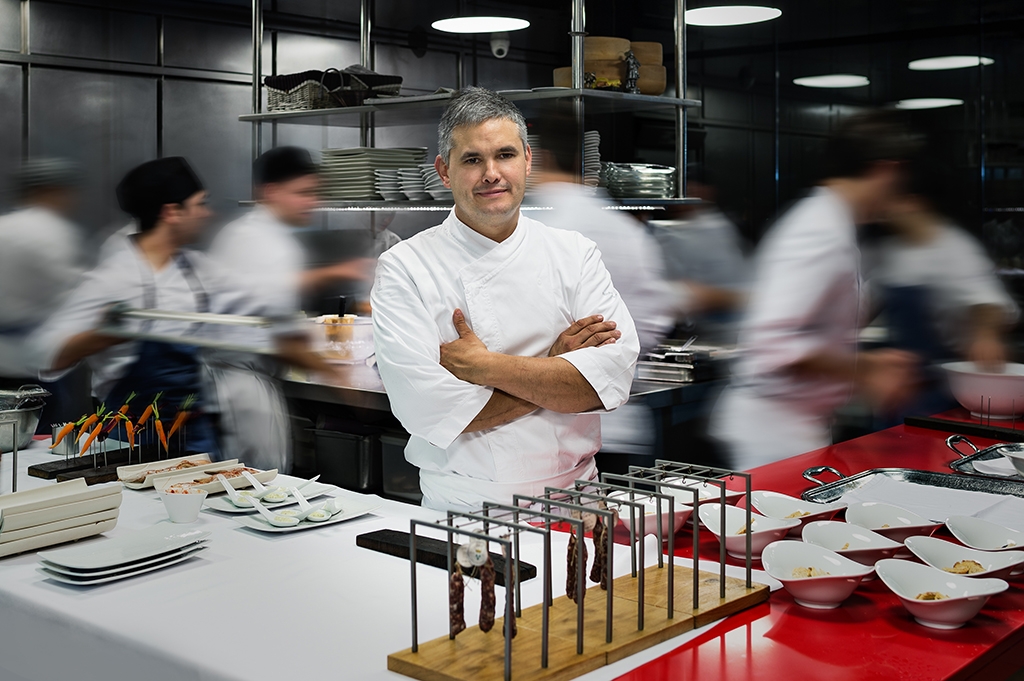 La tardor de 1995, Nandu Jubany i la seva dona, Anna Orte, obren les portes de Can Jubany en una acollidora masia d'arquitectura tradicional. Només tres anys després d'obrir, he 1998, el restaurant i el seu xef reben l'estrella Michelin. He 2001 va obrir un segon establiment: Mas d'Osor, a Viladrau. El juliol del 2005 obre El Serrat del Figaró, a Taradell, centre de recerca a més de restaurant. He 2006 inaugura l'Hotel Mas Albereda a Sant Julià de Vilatorta, fruit de la reconstrucció d'una masia catalana del segle XVI, i el seu equip passa a ocupar-se del restaurant Zona Diesel, un establiment de menús diaris d'alta qualitat en un àrea de servei.
He 2010, 2011 and 2013 Nandu Jubany participa al curs Science & Cooking de la Universitat de Harvard, on piano and accordion, impulsat per la Fundació Alícia, amb una ponència sobre l'elaboració de les emulsions i l'allioli. A l'hivern del 2011 Nandu s'uneix a Carles Gaig per a la gestió dels restaurants Orígens, Arrels i Sol i Neu d'Andorra.
He 2014 la Guia Repsol li concedeix el seu màxim reconeixement gastronòmic d'Espanya, al xef i restaurant Can Jubany, amb tres Sols Repsol. El mateix any obre el restaurant FOC a Singapur. L'any 2015 celebra els 20 anys del restaurant Can Jubany. Tot just un any després, he 2016, celebra el 10è aniversari de Mas Albareda i inaugura dos nous restaurants: Can Carlitos, a Formentera, i el Foc Sent a Singapur.