Continue our cycle of virtual conversations about coronavirus and further with a lecture by Maribel Berges, entrepreneur in Biotechnology. The title he has proposed to us is:
The development of new drugs in the time of COVID-19
The meeting will be on Friday 1 from May to six in the afternoon, using the Zoom app.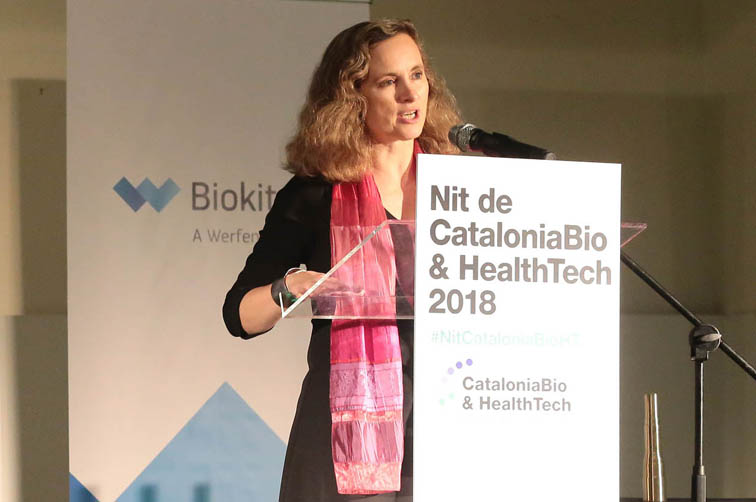 On this occasion, Berges will tell us how it works, in general, drug development and how the procedure can be modified to make it more agile in time for COVID-19. with ever, the presentation will be accompanied by an agile round of discussion where we can ask questions.
Maribel Berges is a Chemical Engineer for l'Chemical Institute of Sarrià, degree in Chemical Sciences from Ramon Llull University, and MBA from IESE. He began his professional career at Almirall Laboratories, in the R&D area, as an engineer responsible for the industrial scaling of chemical processes. After IESE, worked at La Caixa in the marketing area; he later joined the Bosch i Gimpera Foundation, the Technology Transfer Office of the University of Barcelona, where he led the entrepreneurship program aimed at supporting university researchers in the creation of spin-off.
She is the author of a handbook on patent valuation and licensing of new pharmaceuticals. L'any 2009 was part of the founding team of Spherium Biomed, company specializing in the development of biomedical technologies from universities and research centers. He is currently the CEO of Ability Pharma, company specializing in the development of oncology drugs. Contribute monthly to the newspaper l'Economical, was a member of the Board of Directors of ASEBIO between 2011 and 2015 i vice president of CataloniaBio & HealthTech entre 2018 and 2019.