Friday 17 d'abril, a les sis de la tarda, presentem la conferència de l'economista Daniel Raventós. Novament es tracta d'una xerrada virtual (a través de l'aplicació Zoom) que podreu seguir des de casa. Després d'haver vist la vessant scientific, en aquesta ocasió tractarem els aspectes econòmics de la crisi provocada pel coronavirus.
Què és i què vol dir la proposta del govern espanyol d'instaurar un ingrés mínim vital? Què té a veure amb una renda bàsica universal? A qui va adreçada? Una renda per a tothom sense treballar? És una bona idea per a fer front als efectes post-COVID-19 i al risc d'una crisi social sense precedents? El mateix debat el trobem a d'altres Estats (també a Luxemburg) i el volem tractar des del CCL. Per fer-ho hem convidat l'economista que més ha treballat la qüestió. Besides, està considerat com el principal expert sobre renda bàsica a Catalunya i a l'Estat espanyol.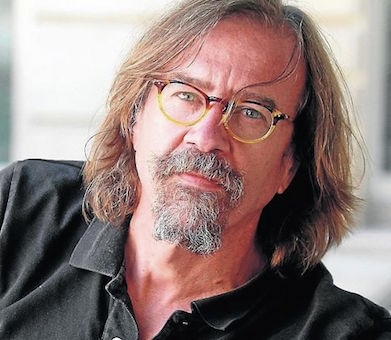 If you want to participate, envieu-nos un correu a la nostra contact address i rebreu l'enllaç per seguir la conferència del professor Raventós.
Sobre el convidat

:

Daniel Raventós Pañella és doctor en Ciències Econòmiques i professor titular de Sociologia a la Facultat d'Economia i Empresa a la Universitat de Barcelona. També forma part del grup d'investigació GREECS(Grup de Recerca en Ètica economicosocial i Epistemologia dels Ciències Socials).

Actualment és el president de la Xarxa Renda Bàsica, secció oficial de la Basic Income Earth Network (BIEN). Ha dedicat diversos treballs a la renda bàsica i a la teoria normativa republicana. També és membre del Consell Científic d'ATTAC a Catalunya i Madrid, de diverses fundacions (Nous Horitzons e Instituto del Sur, others) així com de l'International Board de la BIEN i de l'International Advisory Board de la revistaBasic Income Studies.

Ha estat conferenciant convidat a diferents universitats europees i americanes, i és un dels introductors de la proposta de la renda bàsica. És un dels fundadors de la Xarxa Renda Bàsica, l'any 2001. Dedica bona part de la seva activitat a la promoció pública de la renda bàsica, així com a l'edició i organització de la revistaSin Permiso. Entre els seus treballs cal citar el llibre introductoriEl derecho a la existencia (Ariel, 1999) i l'estudiLa Renda Bàsica de Ciutadania: una proposta viable per a Catalunya (Mediterranean, 2005), elaborat amb altres autors. Més recentment ha editatLas condiciones materiales de la libertad, que també ha estat traduït a l'anglès per Pluto Press amb el títolBasic Income: The Material Conditions of Freedom.